Xbox x Private Label NYC Carrying Cases & Bags
 Celebrating 20 Years of Xbox
This year marks a special milestone for Xbox as they celebrate their 20th anniversary. The release of their Xbox Series X/S has shown us how much the gaming world has, and will continue, to evolve in the future. 
In order to help celebrate Xbox's 20th anniversary and how they've helped transform the world of gaming, we've designed a collection that can do it all! Private Label has teamed up with Xbox to introduce to you a limited edition Xbox carry bag & Xbox backpack that will change the way you travel. 
The Xbox x Private Label collection has been created with gamers in mind. Based on Private Label's original iconic designs, but altered to provide the essential carrying case features gamers need to house everything from their consoles and games to headsets.
Both the Xbox duffle bag and backpack come complete with an exclusive key tag.
XBOX x PRIVATE LABEL - DUFFLE
Product Dimensions: L: 22" W: 9.5" H: 13"

This Collaboration Duffle Comes with:
(1) Xbox x Private Label collab exclusive key tag
(3) Dividing/removable walls for ultimate organization
(1) Xbox Series (X) console/accessory case
(1) Xbox Series (S) console/accessory case 
(1) Shoulder Strap with Padding
Key Features
TSA Compliant
Carry On Friendly
Fits up to 4 pairs of shoes up to size 16
Inner Laptop Compartment (fits up to a 15" laptop)
Quick Access front & back pockets
Quick Access side pockets
3 Inner Pockets for smaller essentials
Rear Slip through pocket to attach onto rolling luggages
XBOX x PRIVATE LABEL - BACKPACK
DIMENSIONS: L: 19" W: 13" H: 7" 
*TSA COMPLIANT (CARRY-ON APPROVED) 
*When traveling on a plane, our backpack is a Personal-Item and our duffle is a Carry-On.
Don't check in your valuables - You can board a flight with both our backpack & duffle.
Each Backpack Comes with:(2) Long dividing/removable walls – these partitions allow you customize your bag so that you can fit your Xbox Series (X) or (S)(2) Short dividing/removable walls – this allows you to customize the space within your bag even further so that you can make space for necessary accessories such as controllers, headphones and more!(1) Xbox x Private Label collab exclusive key tag
Key Features
Comfortably fits Xbox Series X/S, controllers & peripherals.
Access your bag 3 different ways (Top / Left / Right)
Inner Laptop Compartment (fits up to a 15" laptop)
Quick Access Left & Right Side Pockets
Quick Access Front Pocket
9 Inner compartments ranging from small to large
4x Tablet Pockets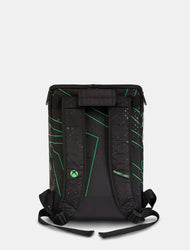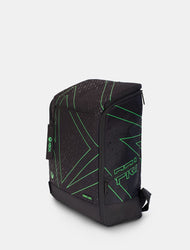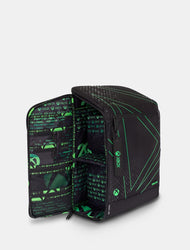 RELATED